PIEDMONT AND WESTERN RAILROAD CLUB
A major expansion of the P&WRR layout was begun in 2007 to construct the Murphy Branch.
The area around the Town of Murphy has been completed as has a mountain top logging camp (above the helix).
These are shown elsewhere on the web site. The following photos show the start of work
with the initial bench work and the status of construction as of April 2014.
Benchwork under construction in 2010.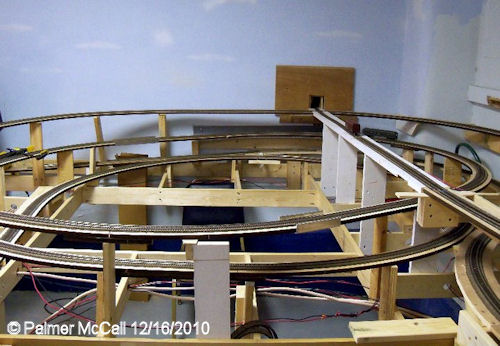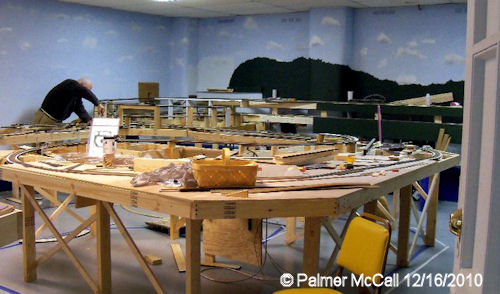 Jeff Whisenant building the mountains behind Bryson City.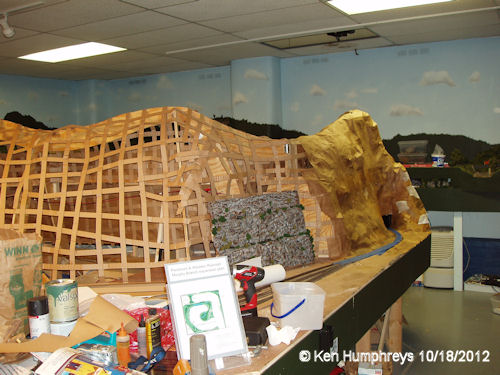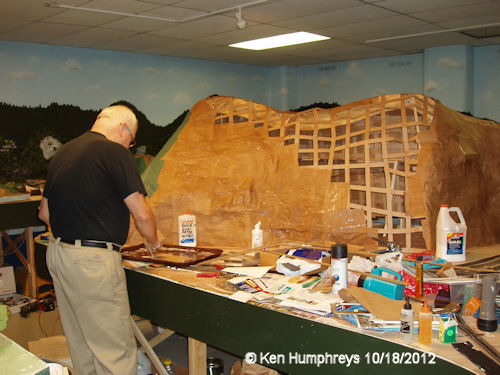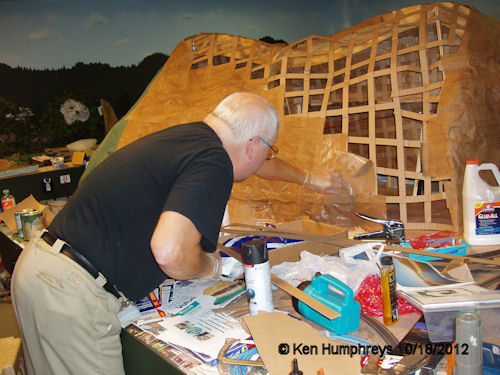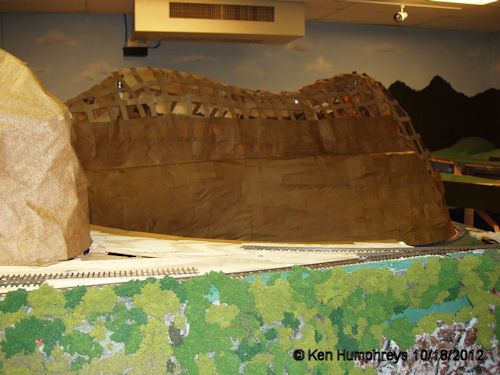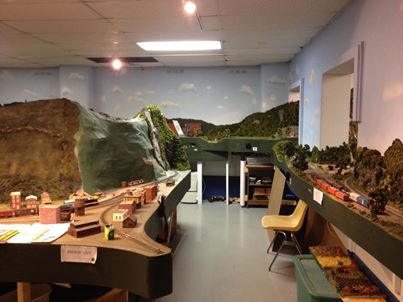 April 2014. The mountain scenery is nearing completion behing the future location of Bryson City.





Coming down the mountain from the logging camp.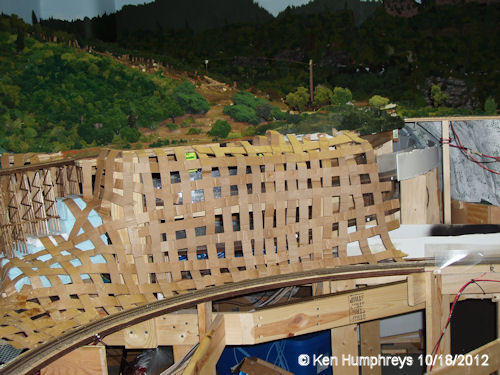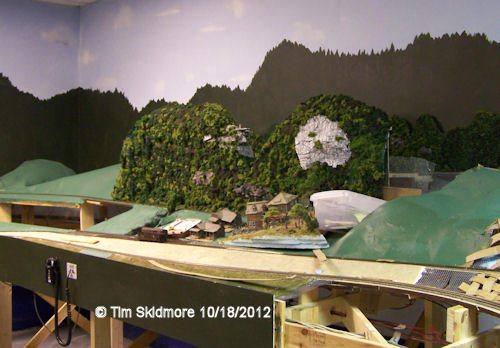 Graham County Junction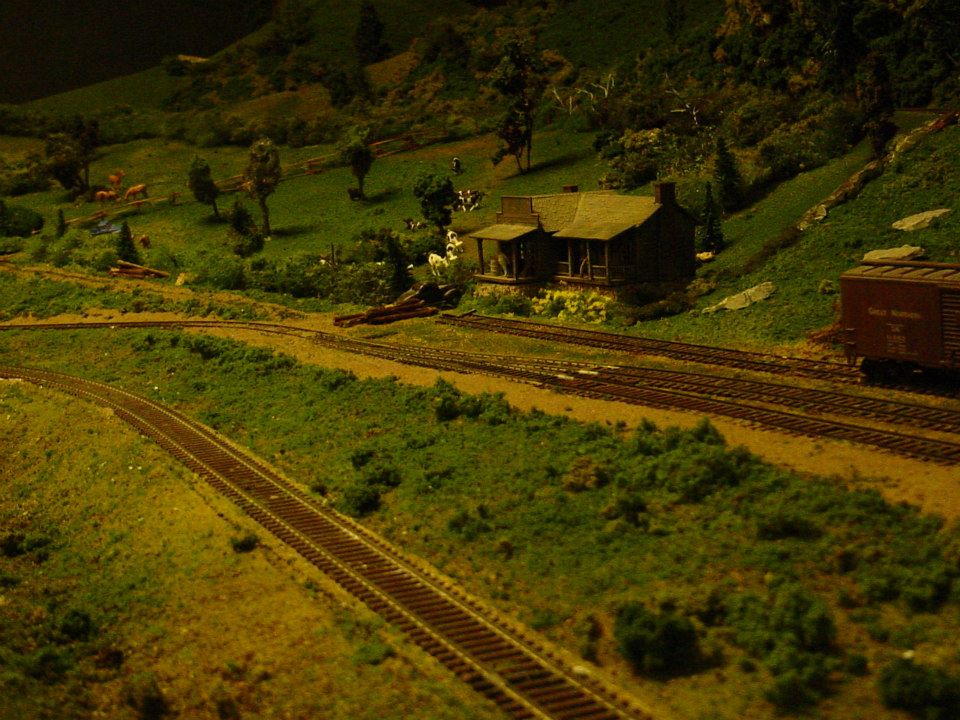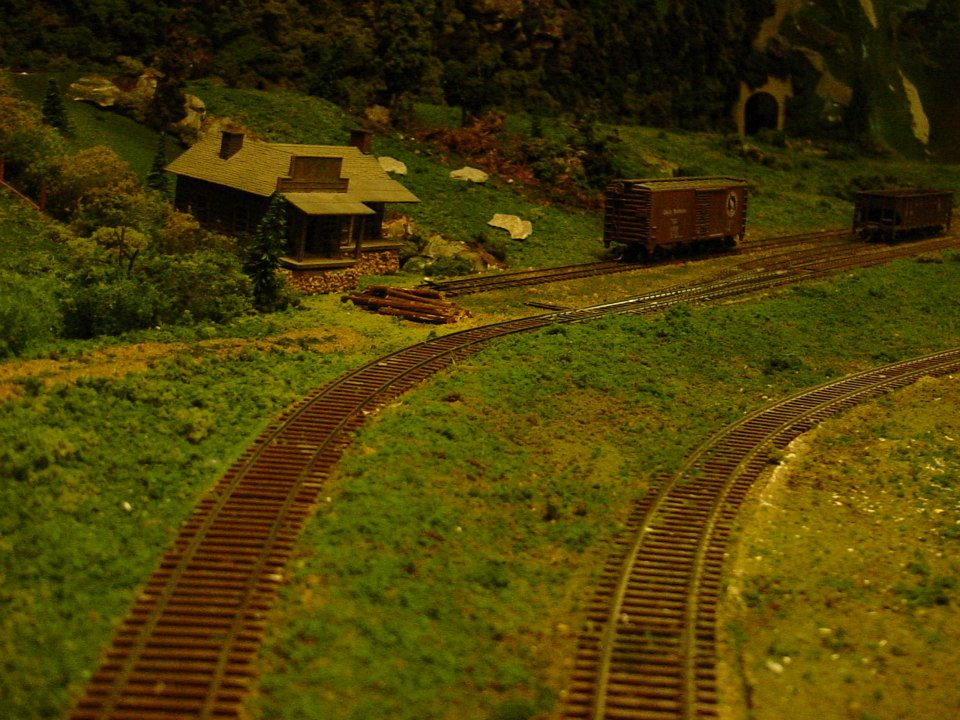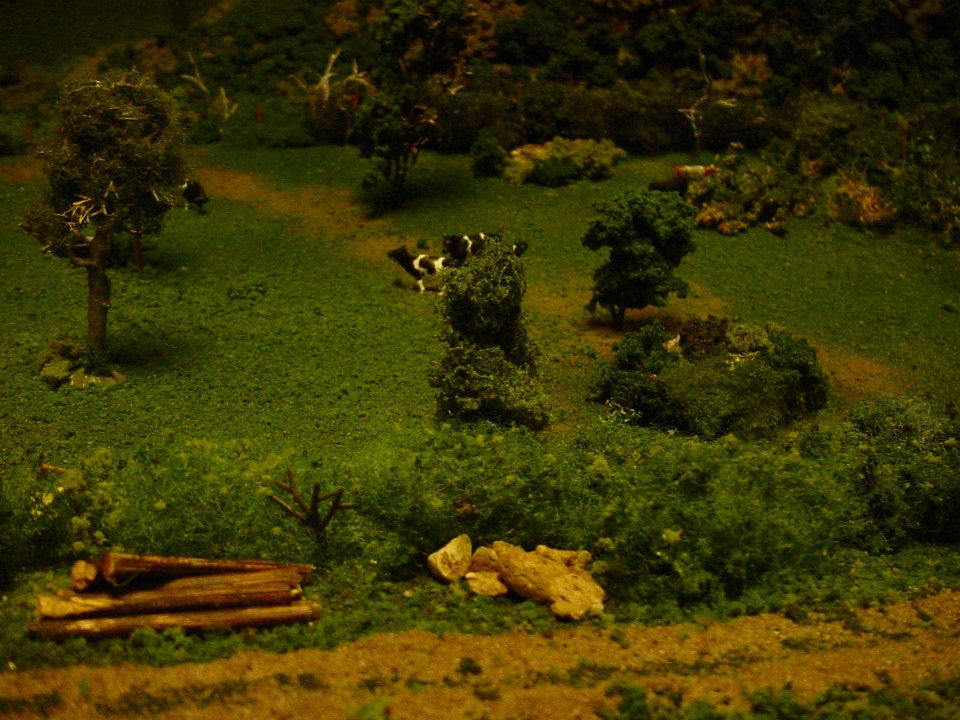 Bridge over the Nantahala Gorge.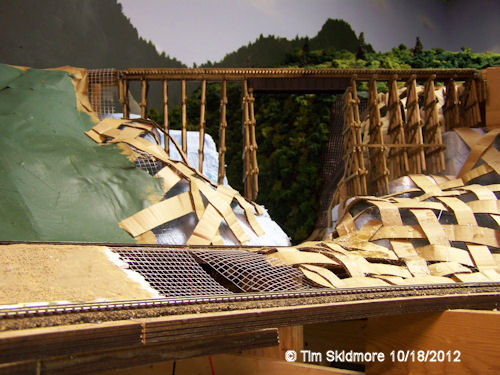 Graham County Railroad Shay ready to run to the logging camp.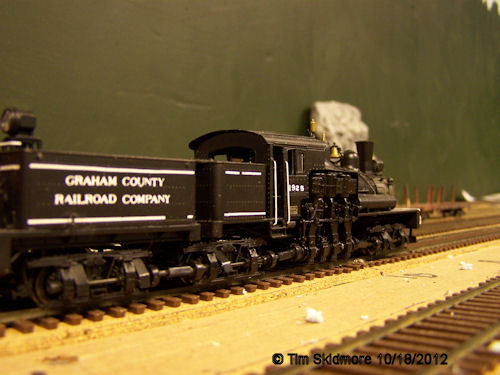 Narrow gauge track well up on the mountain above the mainline and Cowee Tunnel.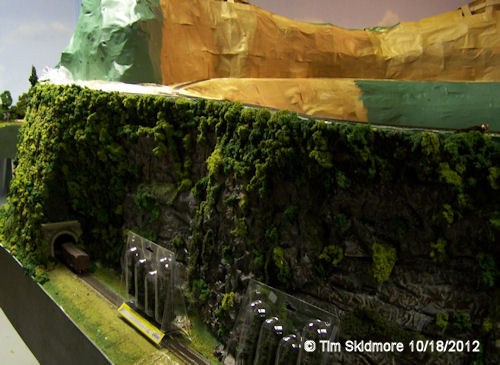 ©2007-2014 Piedmont and Western Railroad Club. All rights reserved