Piedmont and Western Railroad Club
Presents
A North Carolina Railroad Station in
ATKINSON (T SPRINGS)
Former Atlantic Coast Line, ex. Cape Fear & Yadkin Valley, depot in Atkinson, NC. Mr. James Eakins bought the depot and moved it to his farm several decades ago. When he removed the Atkinson sign, the sign reading T Springs, shown in the photos, was under it. The green and white color of the T Springs sign would date it before the ACL period. The station may have been located somewhere else before being moved to Atkinson or perhaps was named for another place nearby. No record has been found as to what T Springs was or if it was simply a railroad reference name for Atkinson. One person speculates that it might refer to SpouT Springs, a nearby town.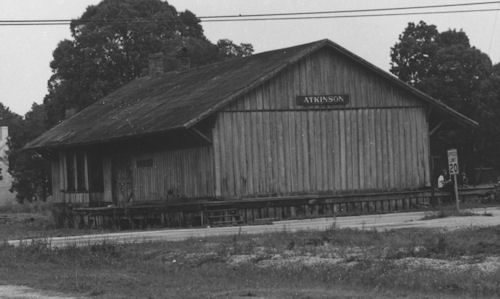 Depot in its original location. Photographer unknown, possibly Bill Monypenny. Photo from the Brian Ezzelle collection.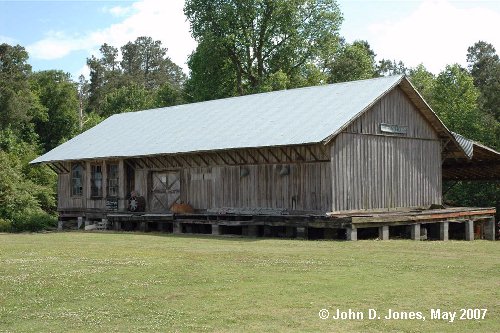 This photo and the ones below show the depot after being relocated to the Eakins farm.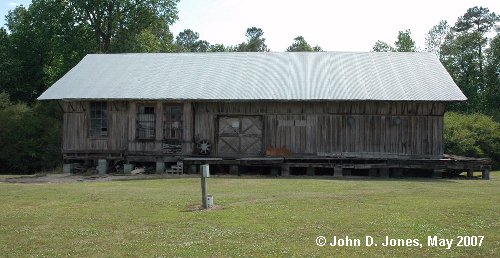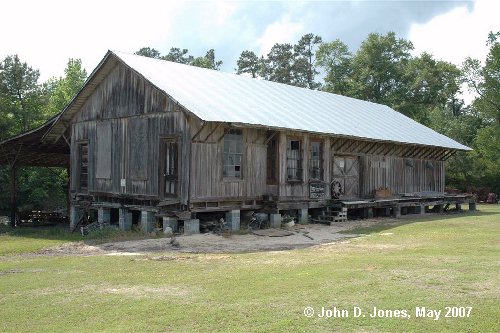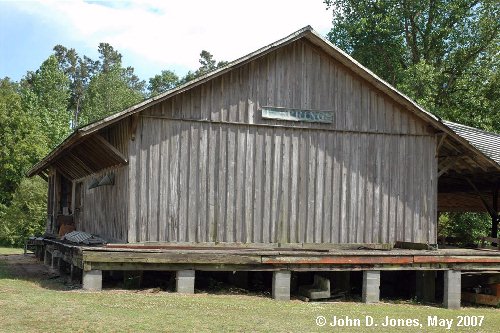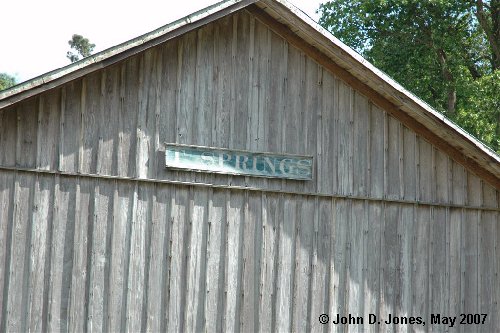 ©2007-2014 Piedmont and Western Railroad Club