Piedmont and Western Railroad Club
Presents
A North Carolina Railroad Station in
GRANITE FALLS
Originally Built and Used By: Carolina & North-western; then Carolina & Northwestern, (ex Southern). Tracks are currently used by Caldwell County Railroad.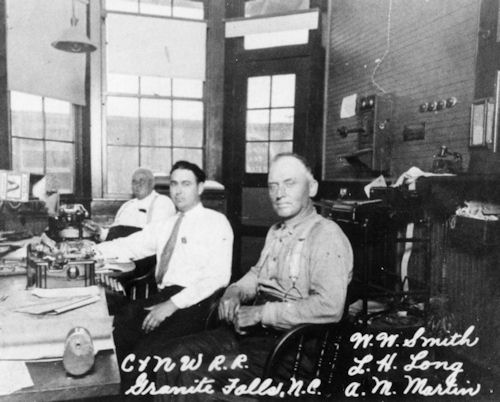 Interior of the Granite Falls depot, circa early 1920's. Shown right to left: W. W. Smith, L. H. Long and A. M. Martin

Photo courtesy of the Caldwell Heritage Museum, Lenoir, NC.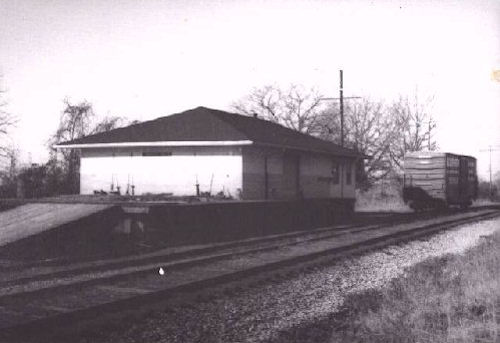 This photo was taken around 1974 (Photographer unknown)


©1996-2010 Piedmont and Western Railroad Club