Piedmont and Western Railroad Club
Presents
A North Carolina Railroad Station in
LINVILLE
East Tennessee and Western North Carolina Railroad depot in Linville, NC when it was in use.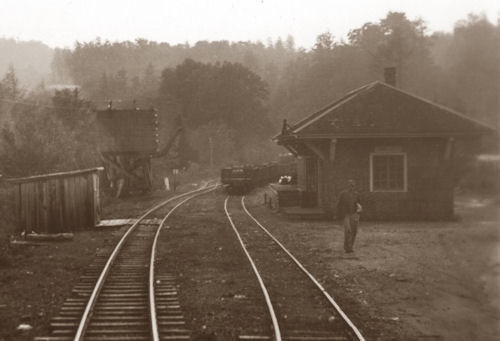 Photo from the Brian Ezzelle collection. Photographer unknown. The photo was taken from the back of train #2 on September 20, 1936.
Linville Railroad depot in later years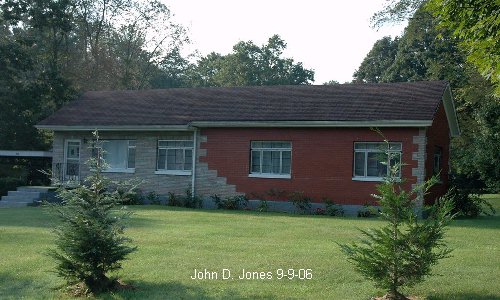 Depot in its original location. The depot had been converted into a house.

In 2007 the depot was purchased and moved to Newland, NC. It now sits beside the Avery County Courthouse.
The photos below show the depot awaiting restoration.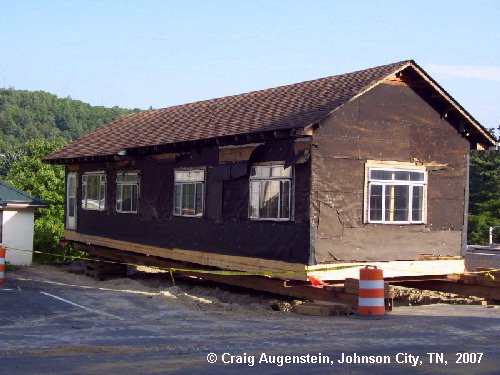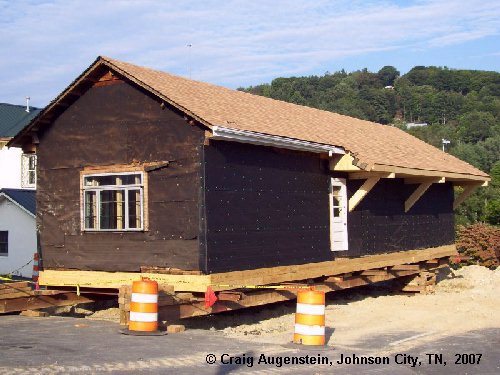 The next two photos show the depot in its new location with restoration work underway in 2009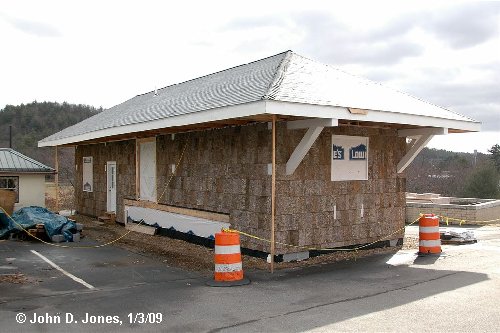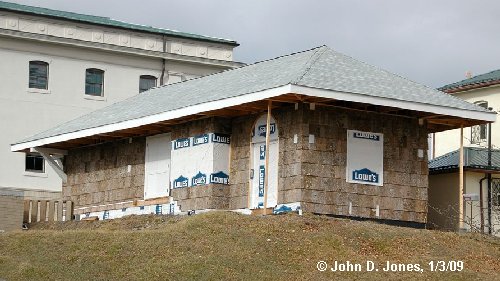 ©1996-2014 Piedmont and Western Railroad Club