Piedmont and Western Railroad Club
Presents
A North Carolina Railroad Station in
MCFARLAN & MORVEN
Former Atlantic Coast Line depot. It was originally built in McFarlan in 1871 and relocated it to Morven in 1920. It was eventually converted into a private residence and later was moved to the Buchanan Shoals Sportsman's Preserve in Anson County off Sneedsboro Rd. It is now used as a lodge.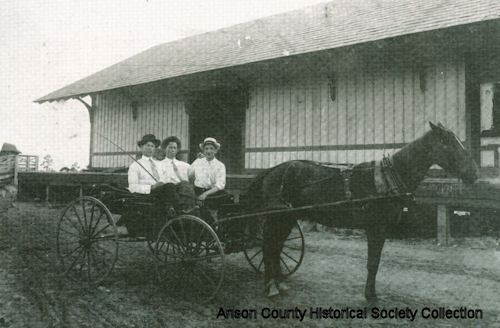 Depot at McFarlan, circa. 1990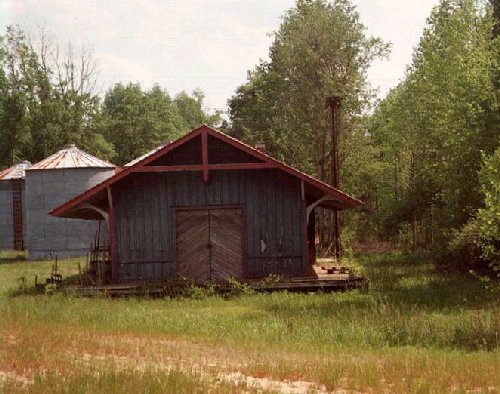 Depot as it looked in 1981. The tracks had been taken up but this photo by S. David Carriker
shows it in its original Morven location and captures the typical turn of the century architecture of the ACL.

The photos below by John D. Jones show its appearance in 2007 after being moved and converted into a lodge.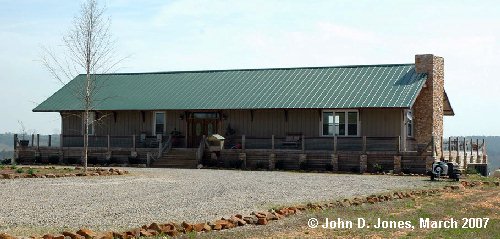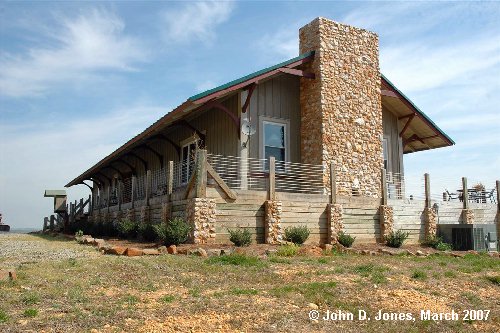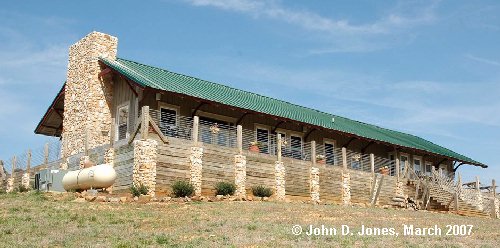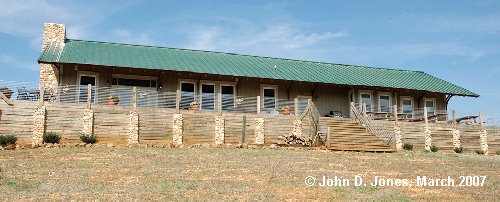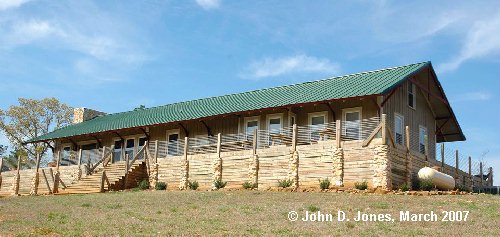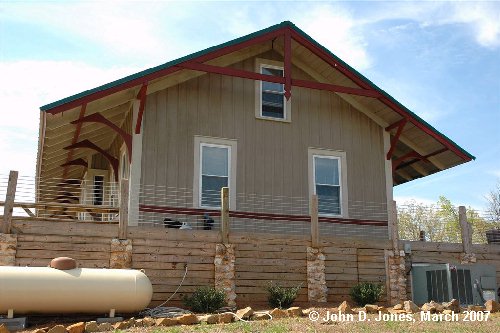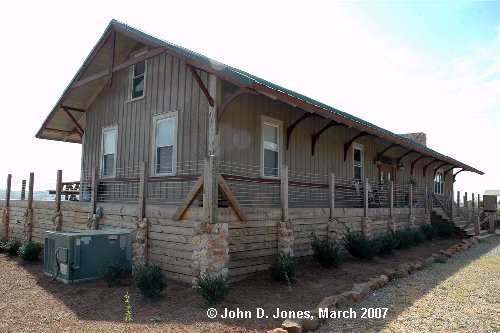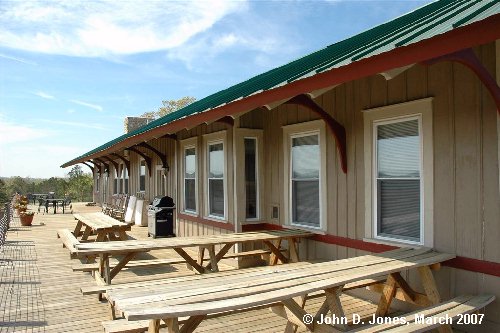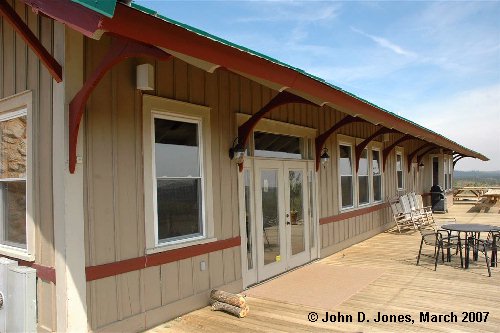 ©1996-2010 Piedmont and Western Railroad Club