Piedmont and Western Railroad Club
Presents
A North Carolina Railroad Station in
NEWTON
Newton had two stations prior to the one depicted below. Both served the narrow gauge Chester run and were only simple wooden buildings and a freight platform. The WNCRR mainline came through Newton and Conover in 1886 but a new depot was not built until 1924. The contractor was the J. D. Elliott Building Co.

The 1924 station was originally used by Southern Railway. Later by Norfolk Southern. This station had a platform on the rear to serve a connection to the Carolina & North-western RR. The station has been moved and refurbished. It now houses an O-gauge model railroad layout and a small railroad museum operated by the Alexander Chapter of the National Railroad Historical Society. The Alexander Chapter and the Newton Depot Authority are currently building a narrow guage museum behind the depot to house restored cars and locomotives, both narrow gauge and standary gauge. The first locomotive to be moved on site is ex-Virginia-Carolina 2-6-0 mogul #50. Some pictures of the un restored loco are also shown below.

Click here to see the photo sequence of the station being moved.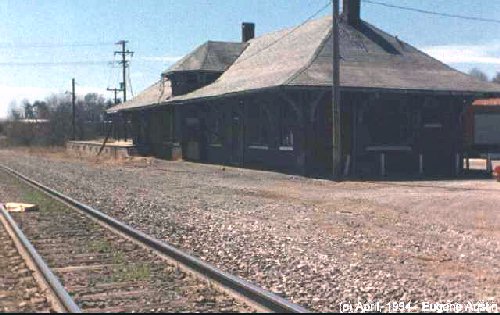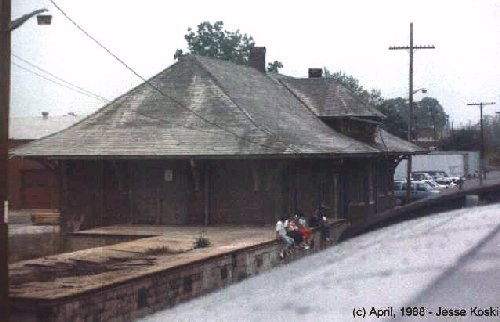 The following six photos show the restored depot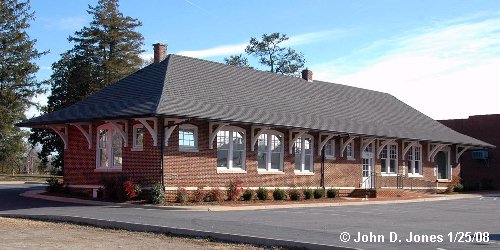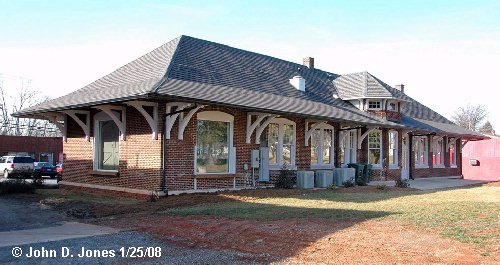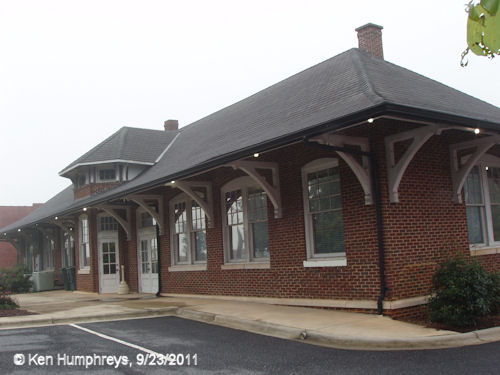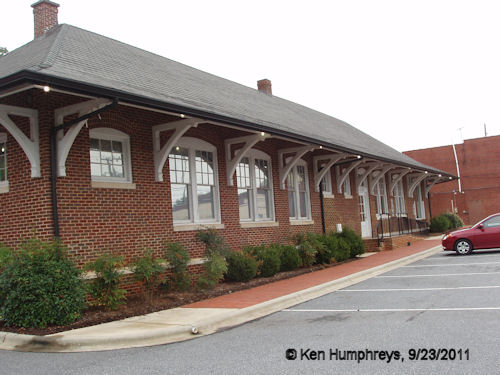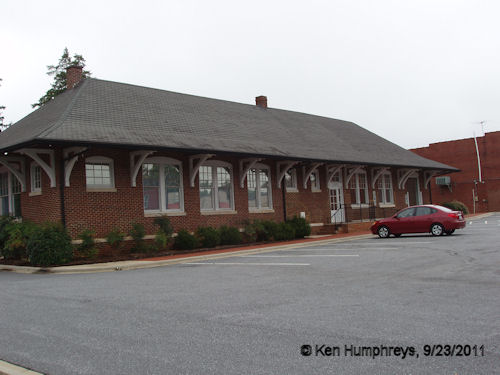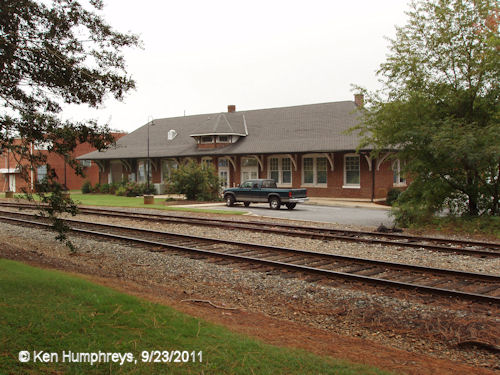 And here is Virginia-Carolina #50 awaiting restoration.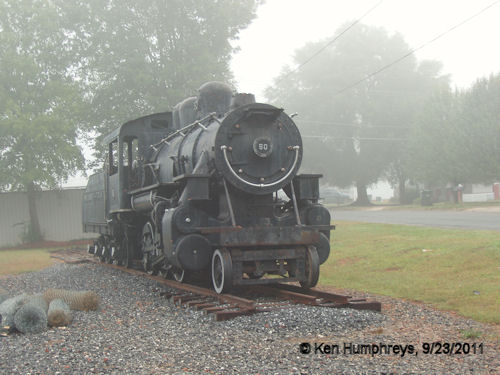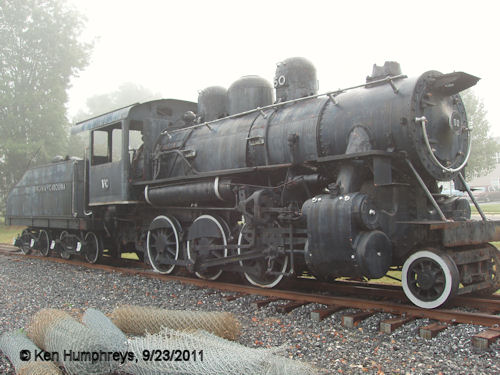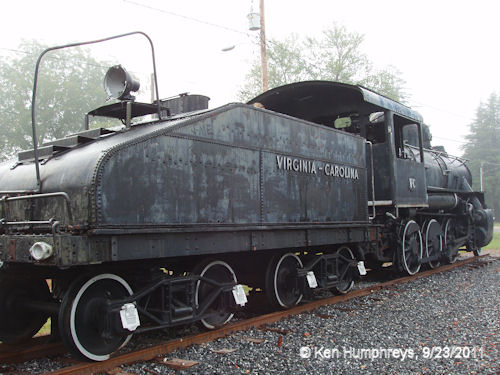 ©1996-2011 Piedmont and Western Railroad Club