Piedmont and Western Railroad Club
Presents
A North Carolina Railroad Station in
ROUGEMONT
Former Lynchburg & Durham Railroad depot, circa 1880. Later Norfolk & Western Railway. This set of photos shows only one-third of the original structure.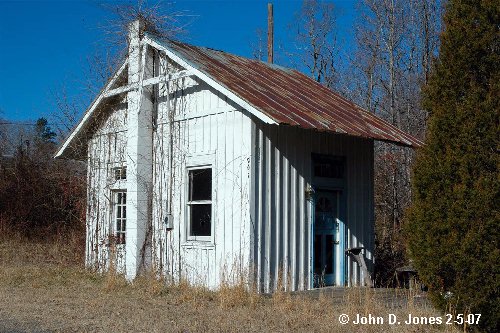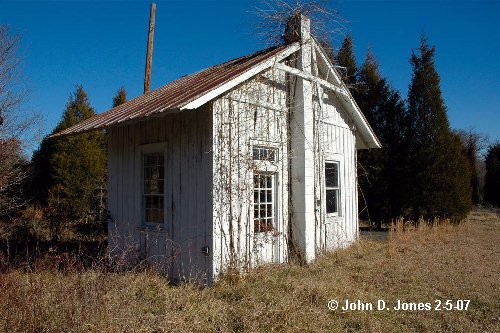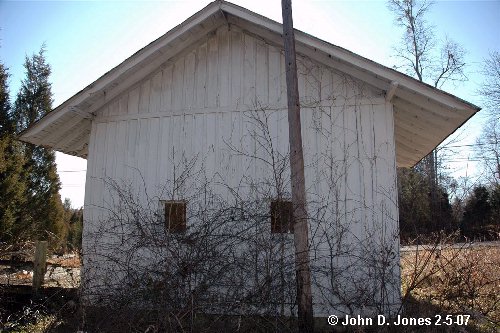 A few months after the above photos were taken, the chimney of the Rougemont Depot was removed in preparation for a full restoration of the depot.
The chimney was not originally a part of the depot. Plans are to restore the depot to its original size as shown in the March 1917 photo at the bottom of this page.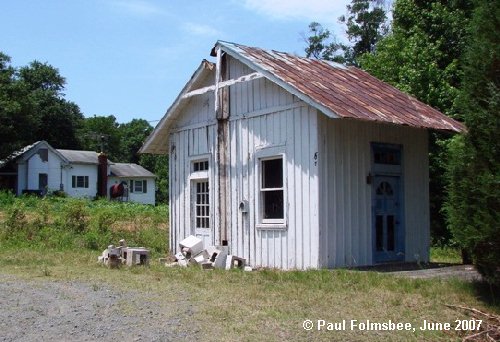 The rear portion of the former Rougement depot which served as the freight station still exists and is depicted in the photo below. Both portions of the station will be moved together and restored and the center waiting room will be reconstructed.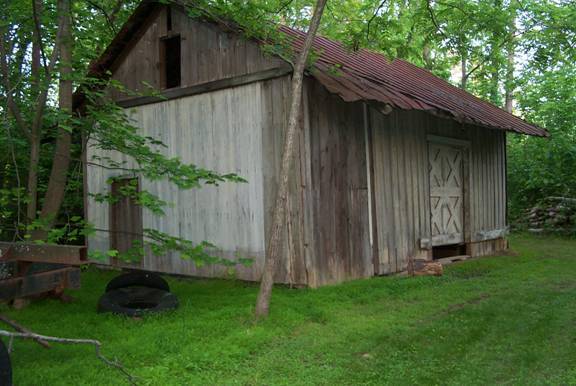 Norfolk and Western Railway depot as it originally looked in March 1917. Historic photo compliments of the Norfolk Southern Corporation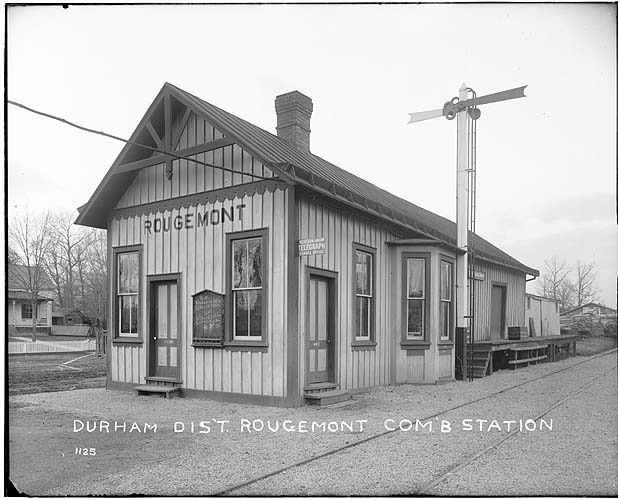 ©1996-2008 Piedmont and Western Railroad Club