Piedmont and Western Railroad Club
Presents
A North Carolina Railroad Station in
WINTERVILLE
The former Atlantic Coast Line Railroad depot was moved to Greenville in the early 1980s to the Pitt County Fairgrounds, north of Greenville where it became a part of the Conner Eagles Homestead, a recreated village of days gone by. The depot was originally built in early 1899 by the Wilmington and Weldon Railroad. In June 2009 the Winterville Historical and Arts Society of Winterville moved the depot back to Winterville where restoration is underway. The depot currently is located only blocks from the original Winterville site. The new site is adjacent to the same railroad tracks today used by CSX. The depot is being restored along with a caboose also acquired from the Pitt County Fair. A park is being developed around the depot. The physical address for the depot is now 217 Worthington St., Winterville, NC 28590. .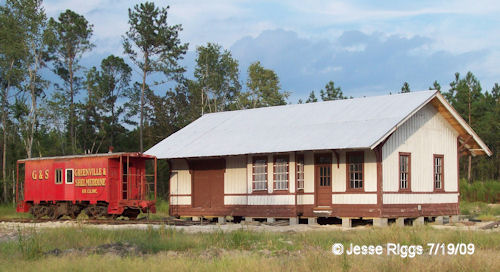 The depot and caboose in their new Winterville loaction.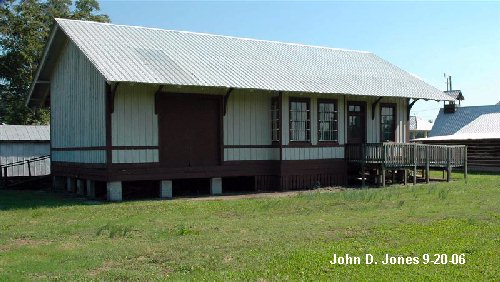 The depot when it was located at the Pitt County Fairgrounds.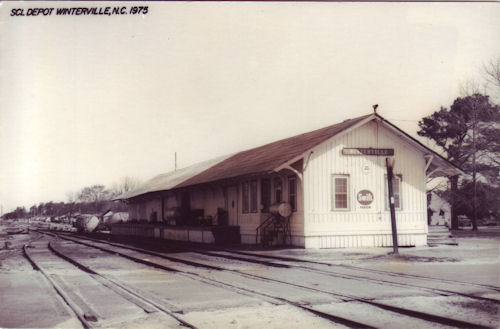 The depot before it was moved to the Pitt County Fairgrounds.
Most of the freight area was demolished when the depot was moved.


©1996-2010 Piedmont and Western Railroad Club