The Great Smoky Mountains Railroad in the Nantahala Gorge of North Carolina
by Ken Humphreys
I have visited and ridden on trains of the Great Smokey Mountains Railroad (GSMRR) (http://www.gsmr.com) out of Dillsboro, NC and Bryson City, NC on various occasions but never previously expereinced what is depicted in this photographic sequence. On April 16, 2008 by sheer coincidence I was driving through the Nantahala Gorge and heard a train whistle. Looking back I realized that a train was approaching and, like any good rail buff, I pulled off to take pictures. To my surprise, the train stopped exactly where I was standing, a few passengers got off, and the crew proceeded to uncouple the engine. Talking to one of them, he said that it was an excursion run that went a bit further than normal to drop off some white water rafters and that they were going to turn the engine to take the train back to Bryson City. The photos below show the entire sequence. The engine is uncoupled, switched to a passing spur, returned on the adjacent track passing the train to another switch, returns to the mainline, and backs down the track to couple with the caboose and reverse the direction of the train to return to Bryson City.

3-1/2 years later, on September 14, 2011 my wife and I took the Nantahala Gorge trip out of Bryson City. On this trip the train went to the exact location, again to leave off rafters, and then reversed to return to Bryson City with a stop at the Nantahala Outdoor Center. I have added some shots of the train at the Nantala Outdoor Center to provide a better panorama of this run on the GSMRR.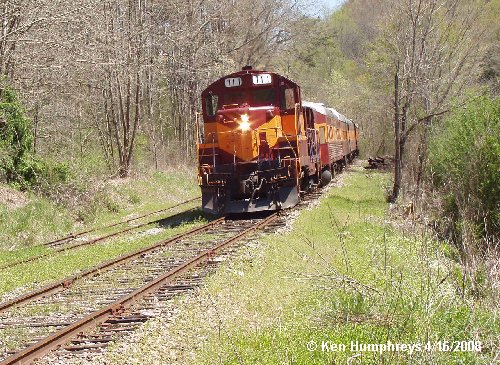 Train approaching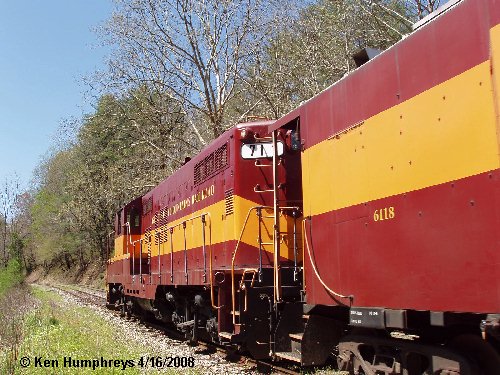 Train stopped on mainline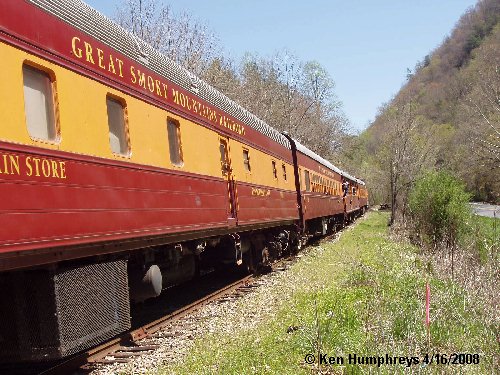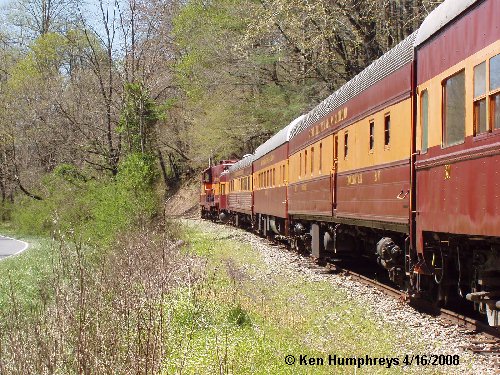 Locomotive pulling away from the train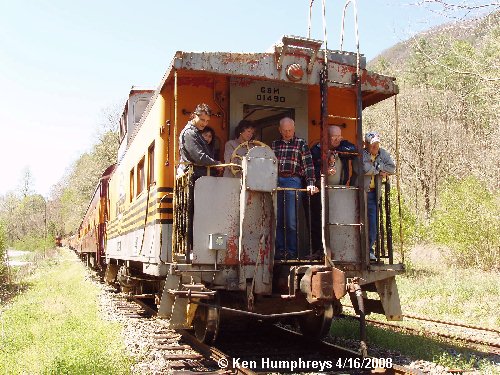 Passengers waiting on the caboose for the return of the locomotive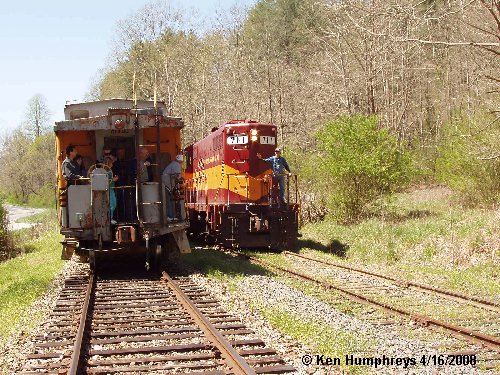 Locomotive passing the train on the adjacent siding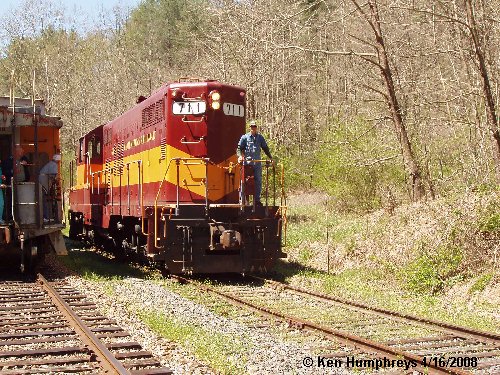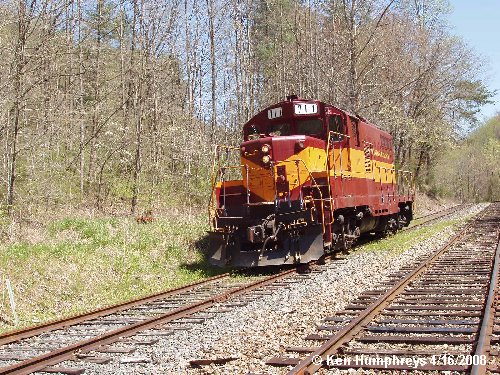 Locomotive headed North on the siding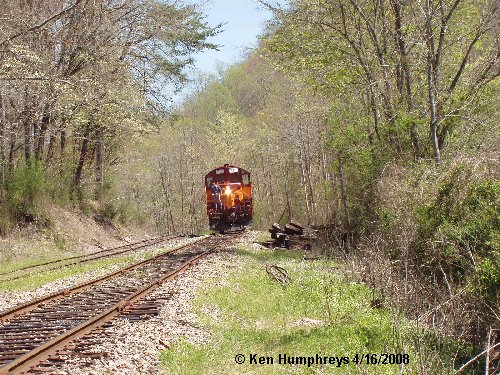 Locomotive returning on the mainline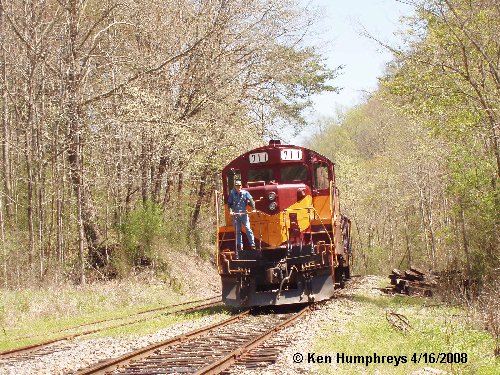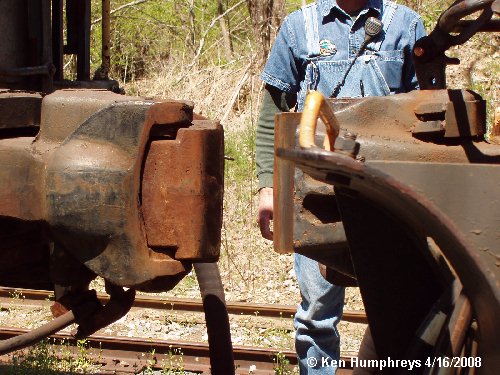 Backing to couple with the caboose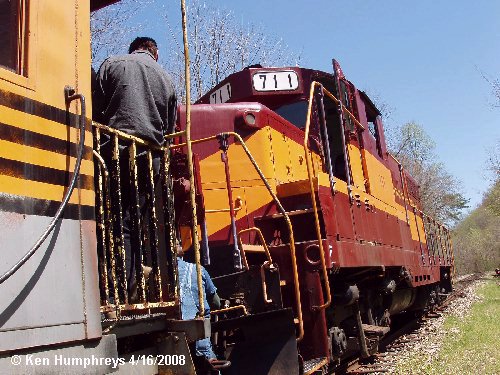 Completing the coupling and getting ready to return to Bryson City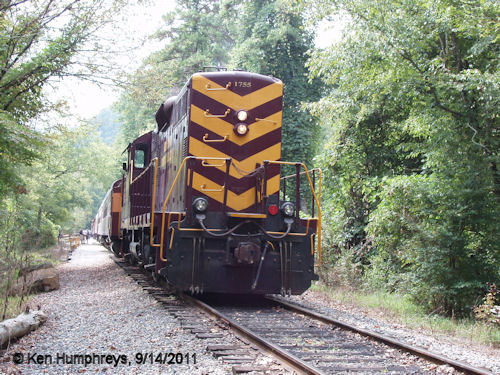 Train with loco #1755 at the Nantahala Outdoor Center (NOC) in 2011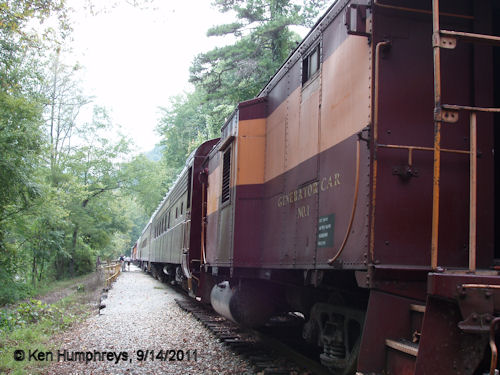 Generator car #1 and the train at NOC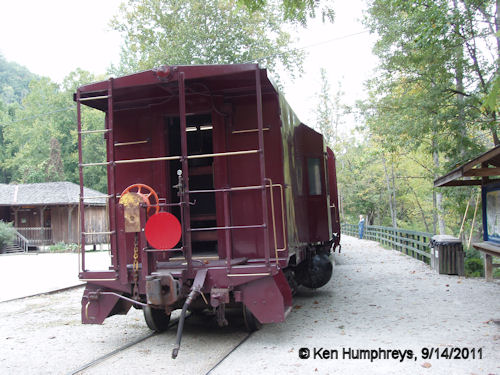 The train's caboose at NOC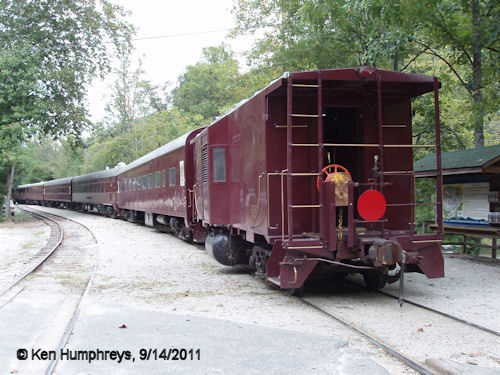 View of the train at NOC from the rear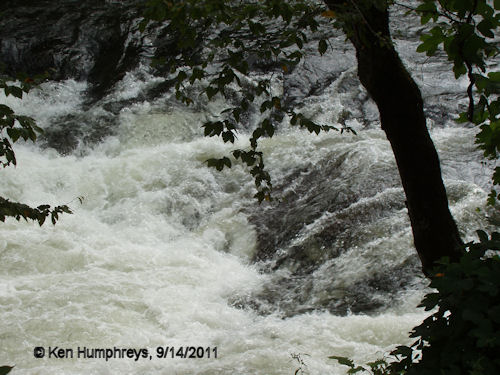 The reason to stop at NOC - The magnificent stream through the Nantahala Gorge.


©2008-2011 Piedmont and Western Railroad Club