The Copenhagen, Denmark Central Railway Station
by Ken Humphreys
The Central Railway Station in Copenhagen, Denmark is an impressive historic structure. The platforms lie below street level and are open to the sky. After loading and unloading, the trains return in the direction from which they came or pass through the station and under Copenhagen City streets to other destinations.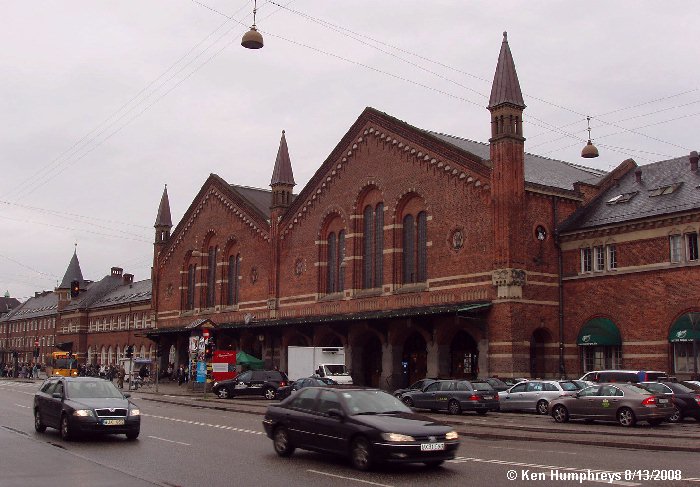 The Central Railway Station. The Station lies directly across the street from Tivoli,
Copenhagen's world famous amusement park and entertainment center.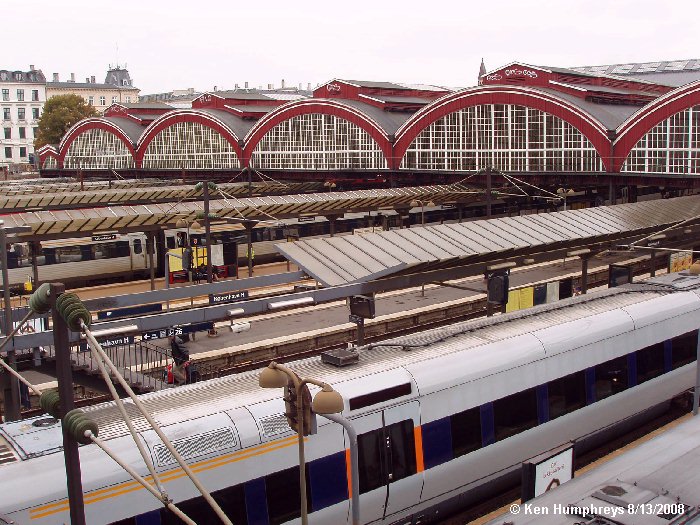 The station platforms as seen from street level above.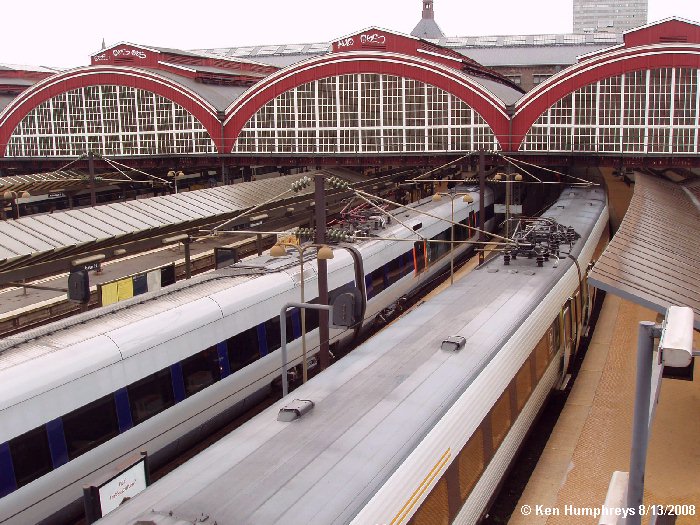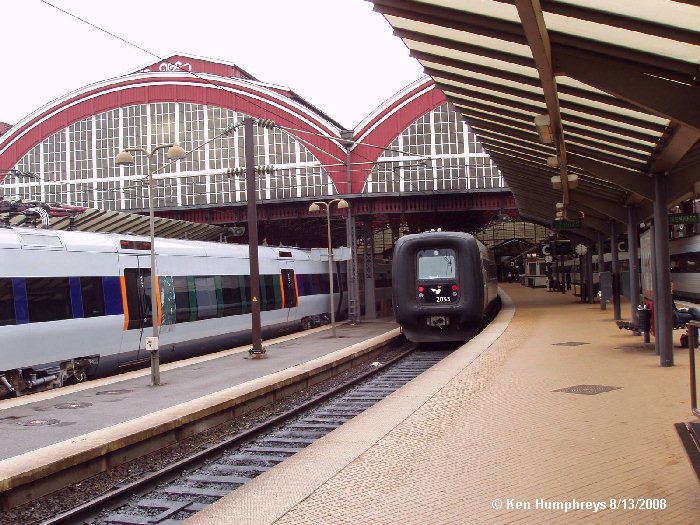 A train pulling into the station. Photo at platform level.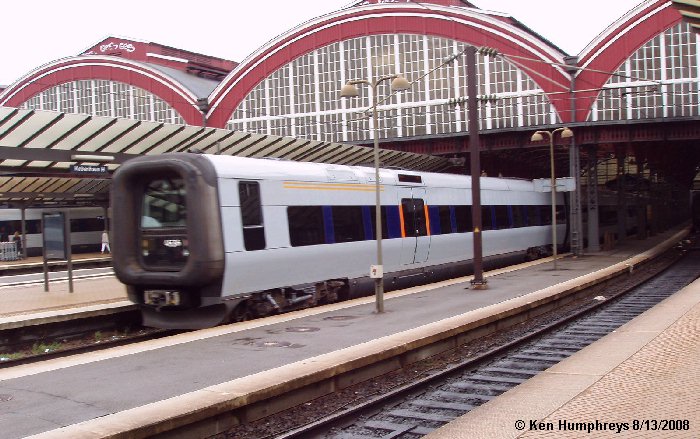 Another train arriving at platform level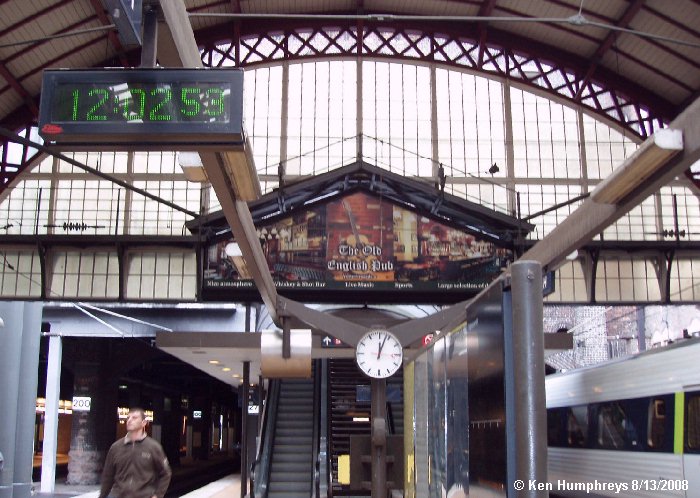 Stairs from the platform level to the concourse above. Note the sign advertising an "Old English Pub".
It seems out of place for the home of Tuborg Brewery.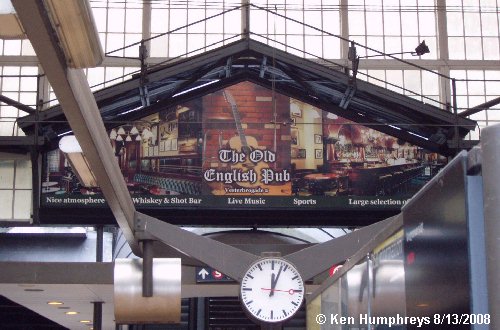 A closeup view of the "English Pub" sign.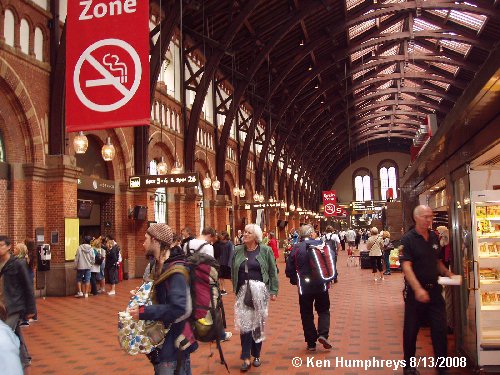 The bustling concourse of the Copenhagen Central Station
©2008-2009 Piedmont and Western Railroad Club