The Golden Spike National Monument, Promontory Point, Utah
Photos by Ken Humphreys
On May 10, 1869 the Transcontinental Railroad was completed with the driving of a golden spike joining the rails at Promontory Point, Utah. Jupiter, the Central Pacific 4-4-0 locomotive #60, and Union Pacific 4-4-0 #119 brought their cowcatchers almost touching to celebrate the momentous event. The site is now a National Monument and several times a day, the National Park Service uses replicas of Jupiter and #119 to reenact the meeting of the two locomotives. The pictures below show one such reenactment in July 1996.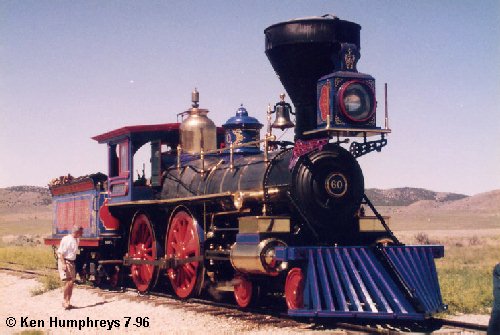 Central Pacific's Jupiter being examined by a tourist.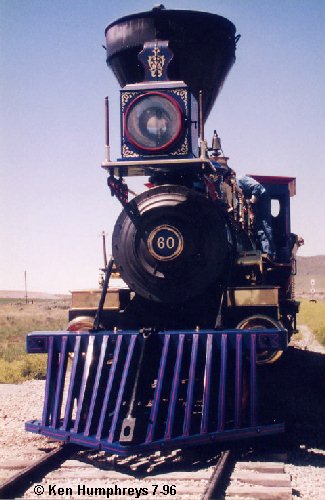 The front of Jupiter showing the number plate, ornate headlamp, and cowcatcher.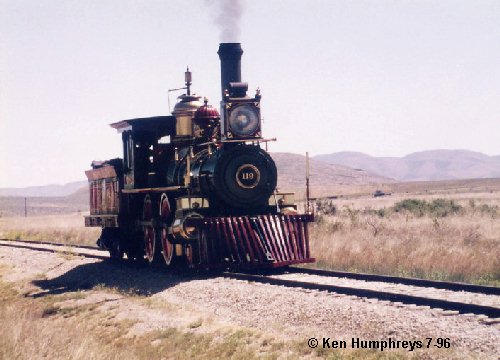 Union Pacific #119 approaching from the East.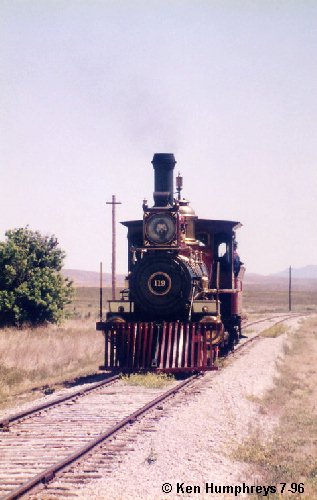 #119 nears the meeting point.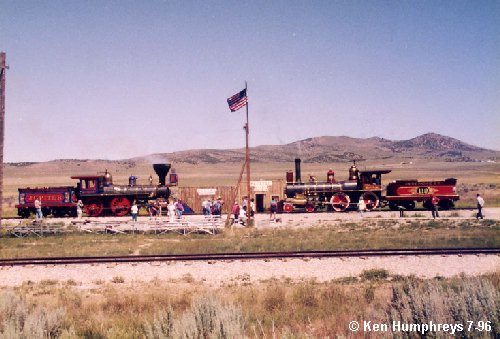 Jupiter and #119 await the driving of the spike before bringing their cowcatchers together.
---
©1994-2009 Piedmont and Western Railroad Club