Railfans Chasing the Train
Photos by Ken Humphreys, April 21, 2013
The following sequence of photos is not of the best quality due to
shooting through a dirty coach window and to smoke from the steam engine.

Railfans chased the train in droves and some went to great lengths to take photos of the train.
At any location with access to the tracks or in view of the tracks, hundreds of railfans watched the train.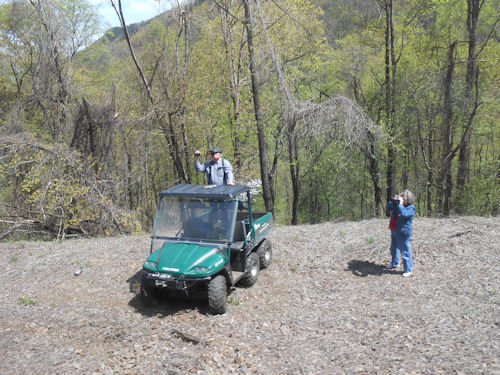 These folks used an ATV to climb the hilside to get to the tracks on the mountain.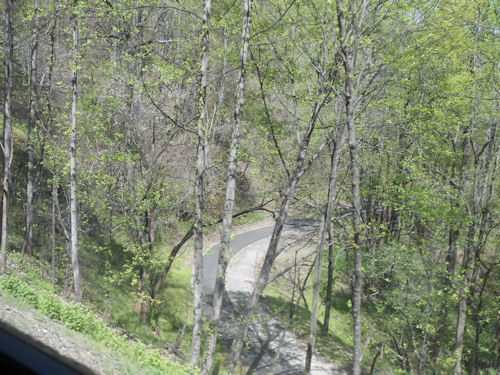 This winding road down the mountain was empty when this photo was taken but seconds
later it was jammed by cars rushing almost bumper to bumper to get ahead of the train.
More cars probably came over this road chasing the train than the total amount of traffic on the road in most months.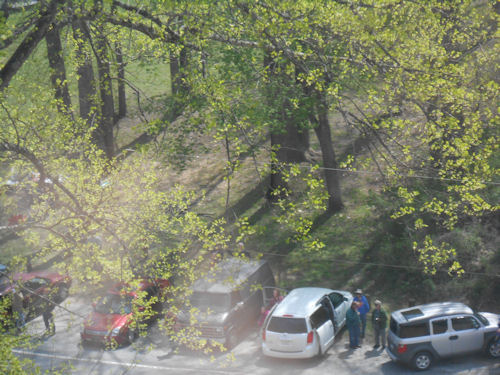 Enveloped in smoke from SR 630, a road beside the tracks is clogged with parked chasers waiting to get photos of the train.


©2013 Piedmont and Western Railroad Club