Tunnels on the Mountain Heading to Ridgcrest, NC
Photos by Ken Humphreysn, April 21, 2013
The following sequence of photos is not of the best quality due to
shooting through a dirty coach window and to smoke from the steam engine.

There are seven tunnels on the mountain. These photos show the train entering two of them.
Look carefully and you can see railfans watching the train.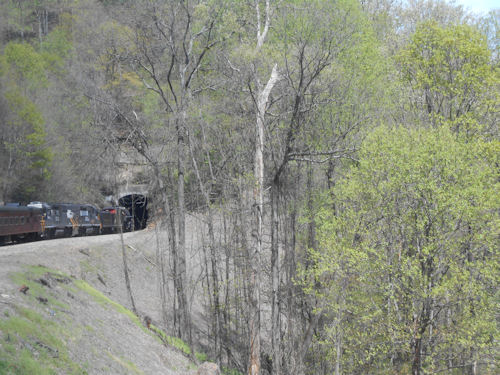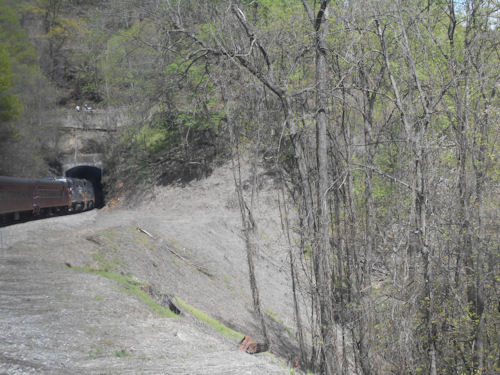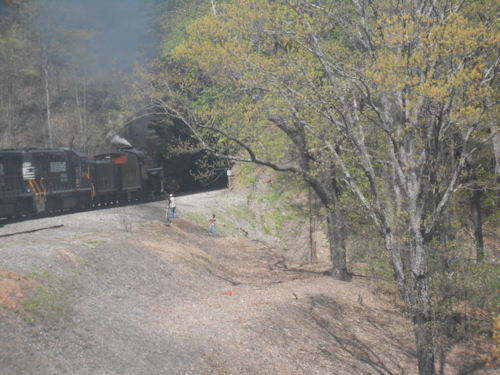 ©2013 Piedmont and Western Railroad Club