SR 630 On The Old Fort Wye
Photos by Gene Austin, April 20-21, 2013
The wye at Old Fort has a very short leg because of the proximity of interstate highway I-40. The leg is cut off and ends in a pile of dirt with barely enough space to accomodate a single engine, let alone a steam engine, a water car, and two Geeps. This set of photos by Gene Austin show the difficulty of turning an engine as small as SR 630 or of turning a Geep. It could not be done with many larger engines. The next photo sequence shows the complicated problem of turning the locos on the steam excursion train.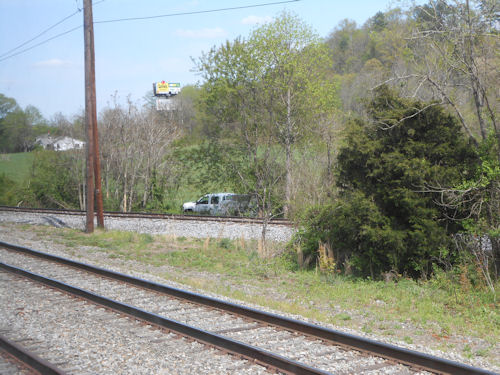 The entrance to the wye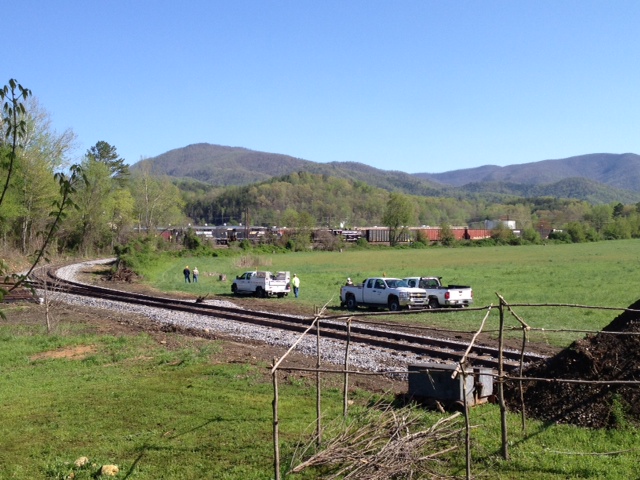 The train waits in the distance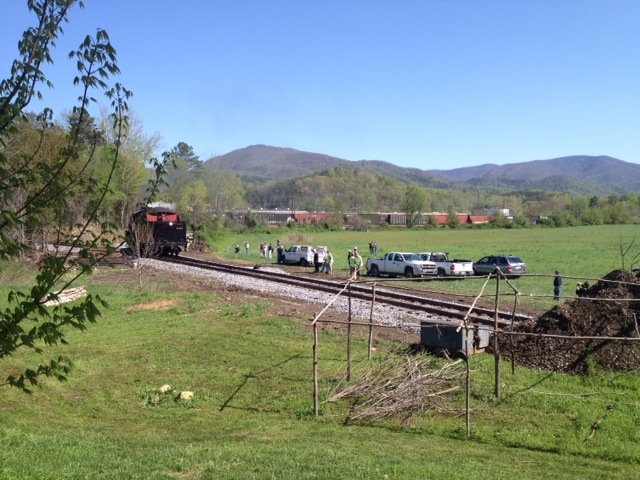 SR 630 backs into the wye on the right track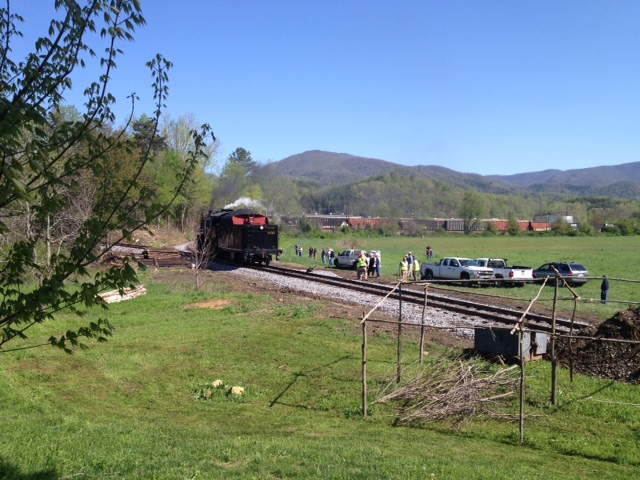 SR 630 crossing the wye switch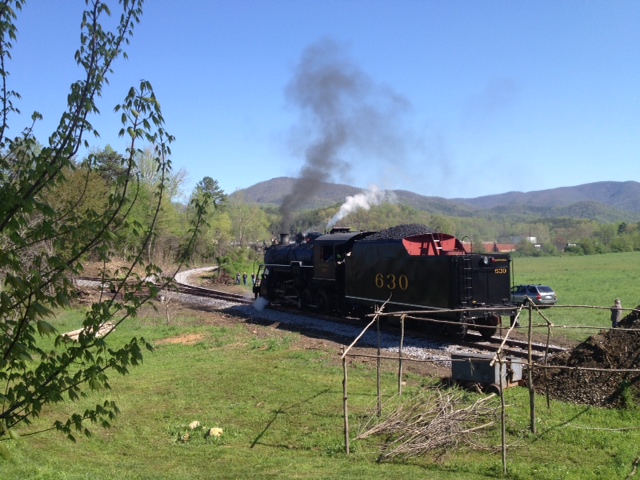 SR 630 approaches the limit on the wye leg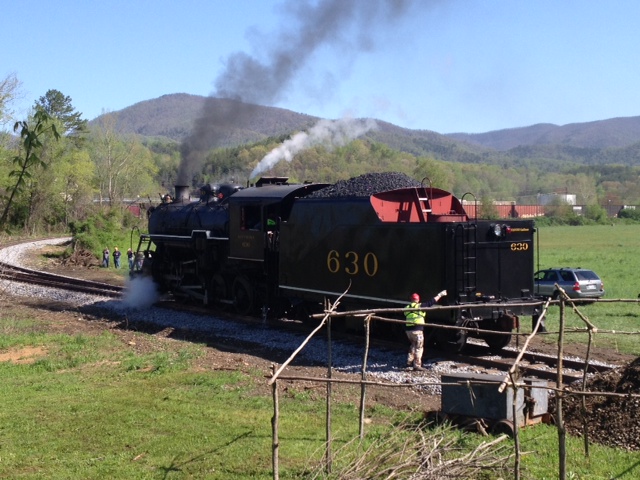 SR 630 is as far back on the wye leg as it can go just clearing the switch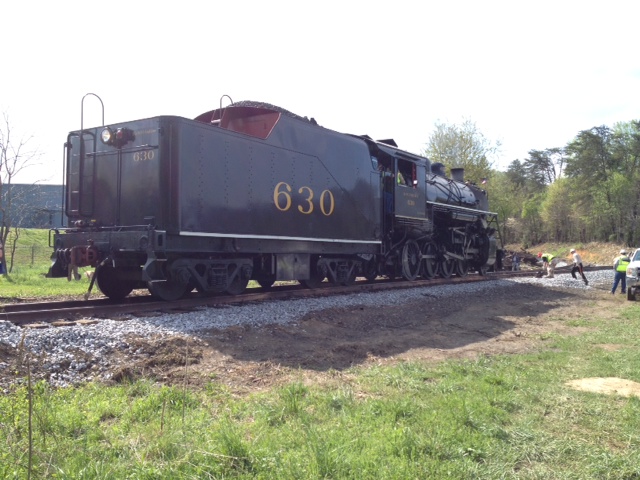 SR 630 moves forward on the left track to complete its turn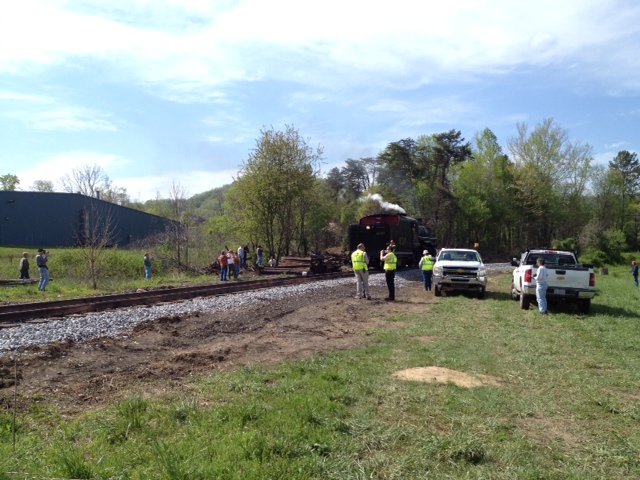 SR 630 proceeds to return to the mainline


©2013 Piedmont and Western Railroad Club