Piedmont and Western Railroad Club
Presents
Traction in
Chattanooga, Tennessee
The Lookout Mountain Incline Railway in Chattanooga is a funicular which is one of the steepest railways in the world. Unlike most inclined planes which have a fixed angle of ascent, the lookout Mountain Incline starts at with nearly level track at the foot of the mountain to a grade which reaches 72.7 percent at the summit. The photos below show the fantastic grade from the top of the mountain down to the nearly level grade at the lower station.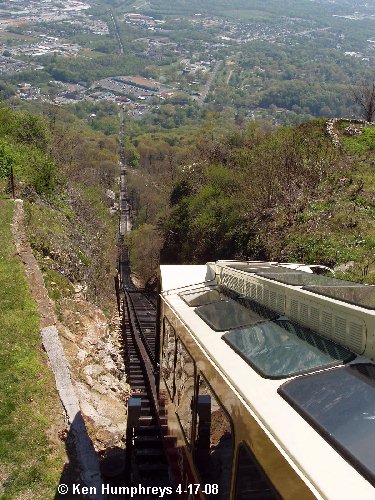 Looking down the mountain from the upper station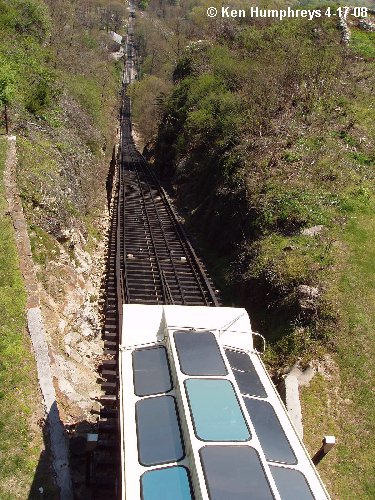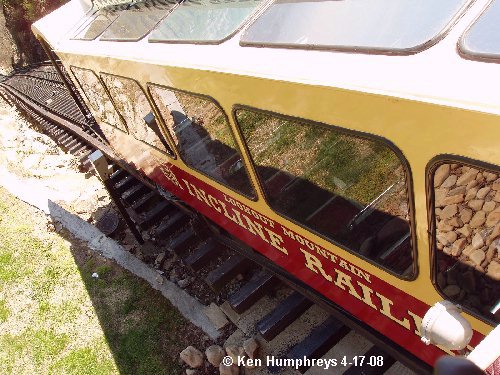 Car at the upper station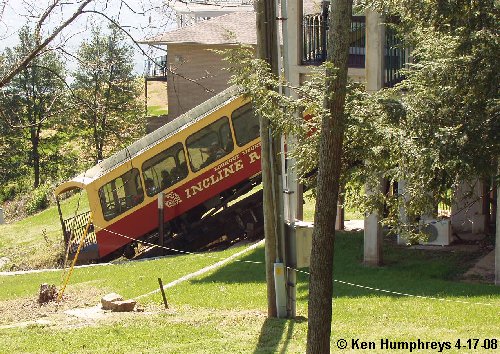 Note the extreme angle of the car when stopped at the upper station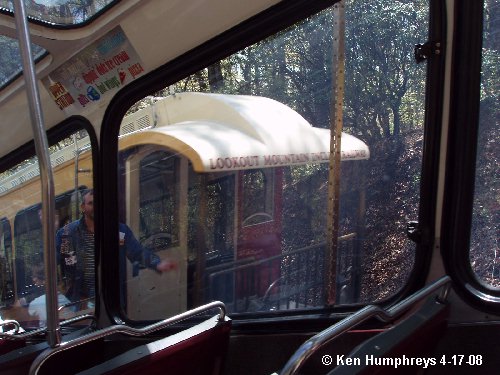 Cars passing halfway down the mountain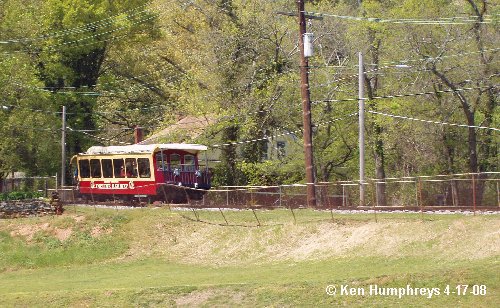 Car approaching the lower station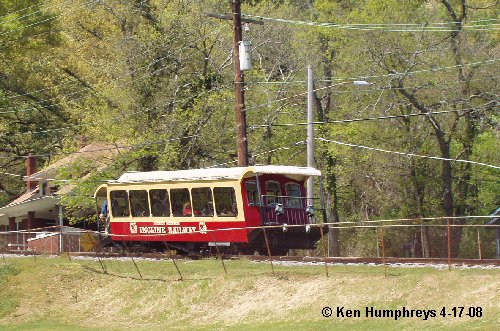 Ex-New Orleans trolley #959 operating in Chattanooga since 1973 at the Chattanooga Choo Choo Hotel complex. The car was built in 1924 by the Perley A. Thomas Car Works in High Point, NC. The trolley operated on the Canal Street Line in New Orleans from 1924 to 1960. The Tennessee Valley Railroad Museum obtained the trolley and brought it to Chattanooga in 1964. After being restored, the car began operating from the opening day at the Chattanooga Choo Choo in 1973.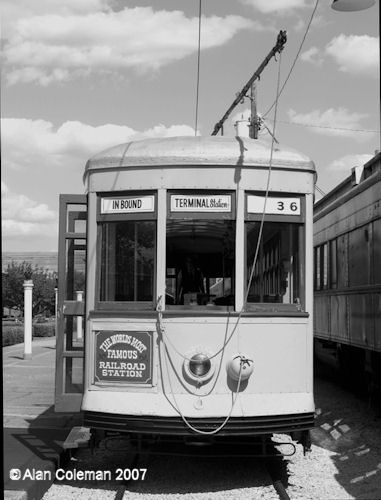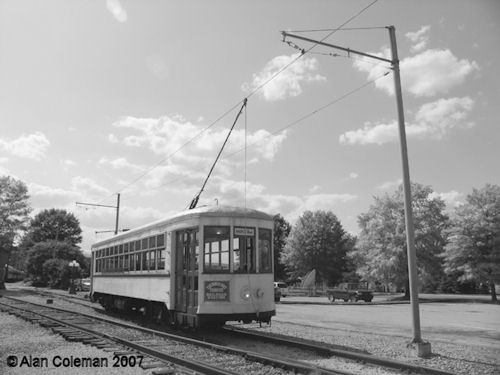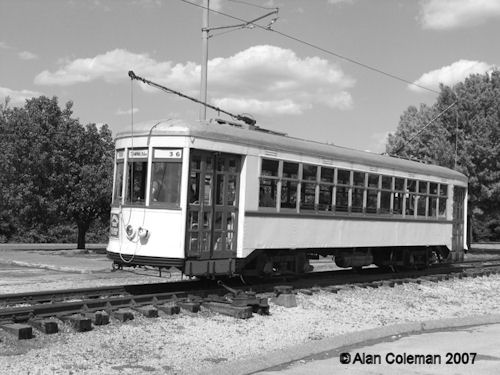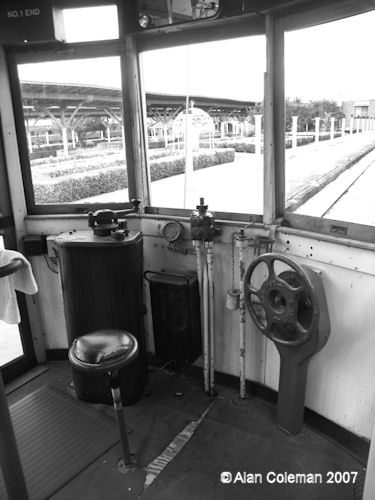 Car interior showing the motorman's seat and controls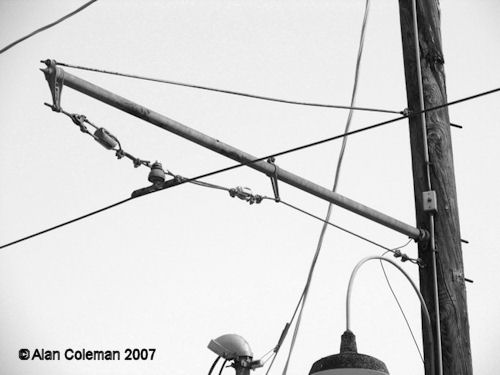 The overhead catenary for the trolley


©1996-2011 Piedmont and Western Railroad Club