Piedmont and Western Railroad Club
Presents
Traction in
Toronto, Ontario, Canada
The Toronto Transportation Commission was a major user of PCC trolleys. At one time Toronto had the largest fleet of PCC's in the world. These have since been replaced with LRVs and only two PCCs remain for charter use. The photos below were taken in June 1981 when the PCC still dominated Toronto's streetcar system.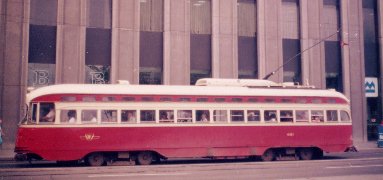 Toronto PCC #4481 near the Sheraton Hotel in downtown Toronto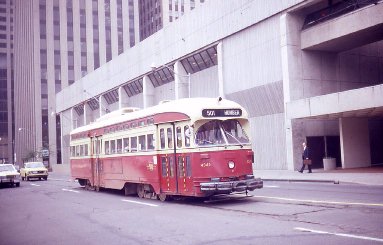 Front view of Toronto PCC #4348
Alan Coleman visited Toronto in 2004 and captured these pictures of the LRVs which have replaced the former PCCs. The third picture below shows a street intersection in Toronto with its maze of tracks (Imagine the paving problem this presents).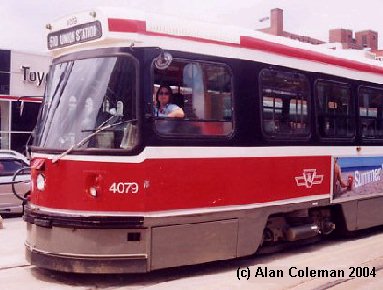 Toronto LRV #4079 enroute to Union Station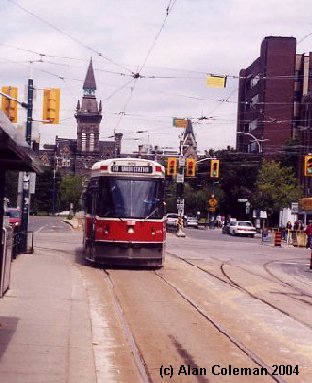 Front view of Toronto LRV #4079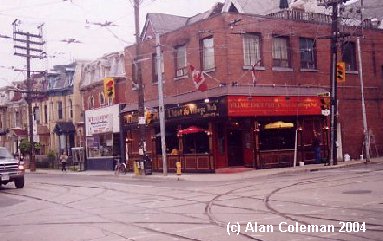 The complex track arrangement in a Toronto street
Andrej Kerin, an engineer from Slovenia, visited Toronto in July 2008 and took more photos of the Toronto LRVs. Two of his photos appear below.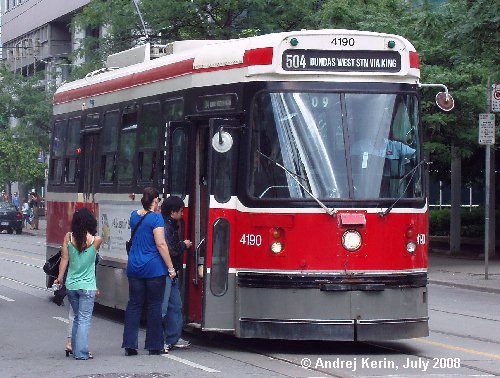 LRV #4190 bording passengers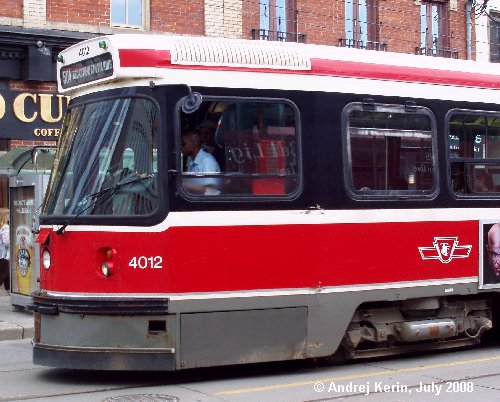 LRV #4012

©1996-2007 Piedmont and Western Railroad Club